Workshop Details
This workshop will be 4 hours in duration, and is designed for every level of HR professional, from junior to C-Suite. All learning materials, takeaways, etc, will be provided during the workshop.
There will be frequent opportunities for interaction and Q & A throughout the workshop, in order to provide you with the best possible learning experience.
If you wish to sign up a group of 10 or more please contact us for pricing at:
Notice re: 2022 Workshops
We are booking virtual HR workshops on an ad-hoc basis. Please contact [email protected] to schedule.
Price per person: $899 USD
Thank you! We will be in touch.
Your Employees Need Help with Their Mental Health
Virtually all workplaces are facing an erosion in employee mental health, as well as pervasive stigma, all of which directly affects their productivity and focus. Not only is this harmful for employees, but it also has a direct cost to the organization.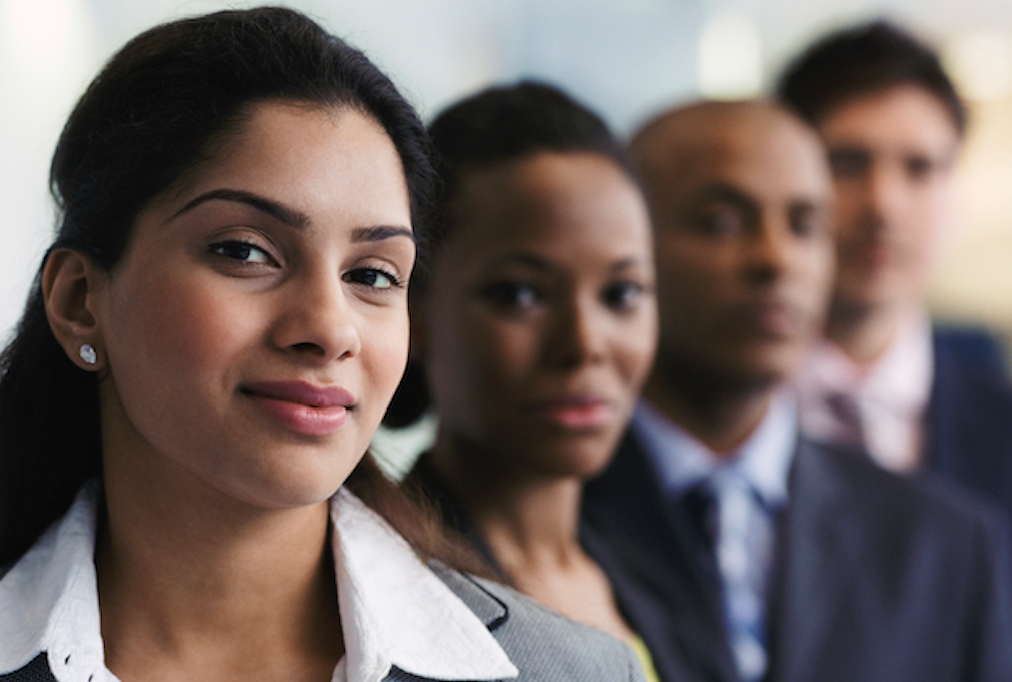 With the Right Strategy, You Can Provide a Solution
As an HR professional, your role in this process is critical. Both employees and managers look to you for guidance when addressing workplace mental health. This workshop will provide you with the key knowledge, strategies and tools to overcome this challenge.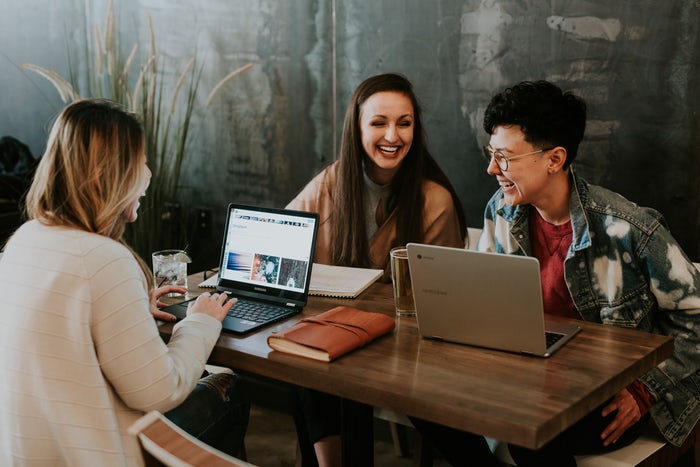 The Benefits of a Mentally
Healthy Workplace
When your employees are empowered to take care of their mental health, you will realize many benefits, including: increased productivity, reduced presenteeism, improved culture and the ability to attract and retain top talent. Click here to learn more about the ROI of ending stigma.
Develop the Knowledge and Skills Every HR Professional Needs to Lead a Company-Wide Change
After this workshop,
YOU will:


Confidently lead conversations with employees about mental health.


Ensure your company-wide mental health policies & procedures are effective.


Address the impact of Covid-19.


Build your mental health literacy, empathy and emotional intelligence.


Learn the lived experience perspective.


Respond effectively to stigma in the workplace.


Empower manager response to mental illness.


Utilize internal communications guidelines and email templates.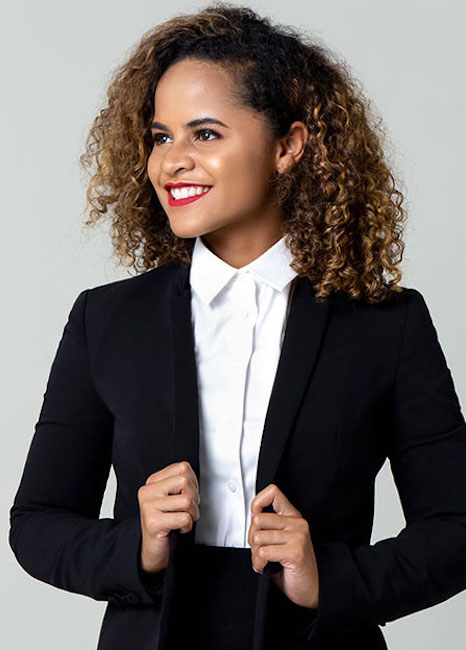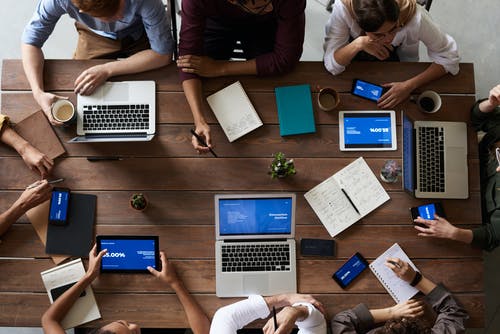 And your COMPANY will:


Reduce presenteeism.


Increase Productivity.


Improve workplace culture.


Attract and retain top talent.


Work towards a stigma-free workplace.
Notice re: 2022 Workshops
We are booking virtual HR workshops on an ad-hoc basis. Please contact [email protected] to schedule.
Price per person: $899 USD
Thank you! We will be in touch.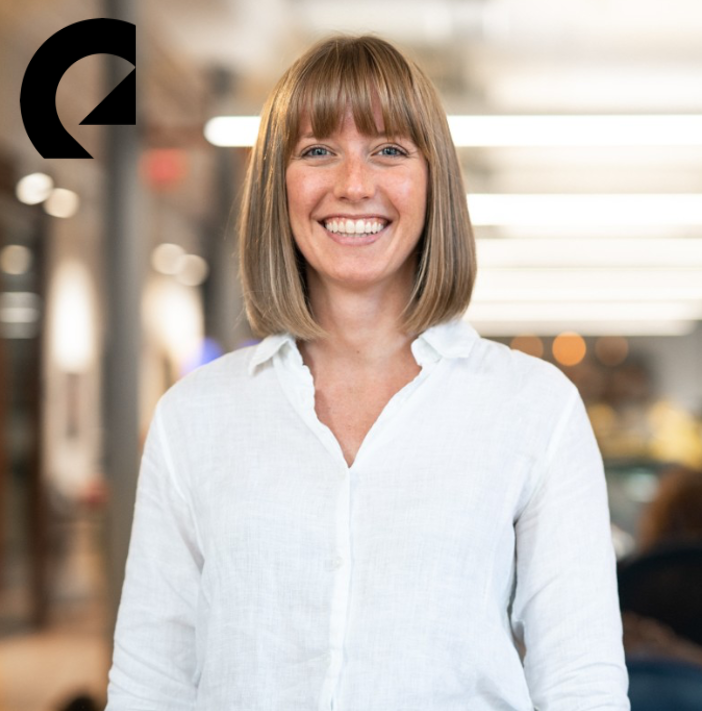 "At Epidemic Sound, we chose to partner with StigmaZero because we care about the health and well-being of all our team members. Workplace mental health is an important issue for all employers to consider.
Based on feedback from our team members, StigmaZero's training program offered a highly impactful learning experience. Now we have the knowledge and tools to have the difficult conversations necessary to work towards ending the stigma.
I highly recommend not only StigmaZero's training, but also their team of professionals who have delivered a great customer experience."
Jessica Harless, People Partner, North America
Epidemic Sound
Jason Finucan is a mental health advocate, stigma fighter, published author, professional speaker and founder of StigmaZero. His engrossing book, Jason: 1, Stigma: 0, My battle with mental illness at home and in the workplace, is part memoir, part how-to and the culmination of a lifetime of unique personal experiences with illness and is available at www.stigmazero.com/book. He is also featured in the Bipolar Disorder episode in season 2 of the CBC Gem show You Can't Ask That, available at www.gem.cbc.ca.
As someone who has experienced both a major physical illness (heart defect leading to open heart surgery in 1988) and a major mental illness (bipolar disorder leading to hospitalization in 2005), Jason shares his personal experiences with impactful storytelling techniques. He does so in this virtual workshop, as well as StigmaZero's online training program, his book and keynotes.
In order to make this difficult topic accessible and consumable, Jason blends his stories with rigorous research in order to provide both knowledge and perspective. His goal is for everyone to understand this important topic so they are empowered to make a real change and ultimately join his vision for a future without stigma.
This is a mental health movement – and Jason wants you to be a part of it!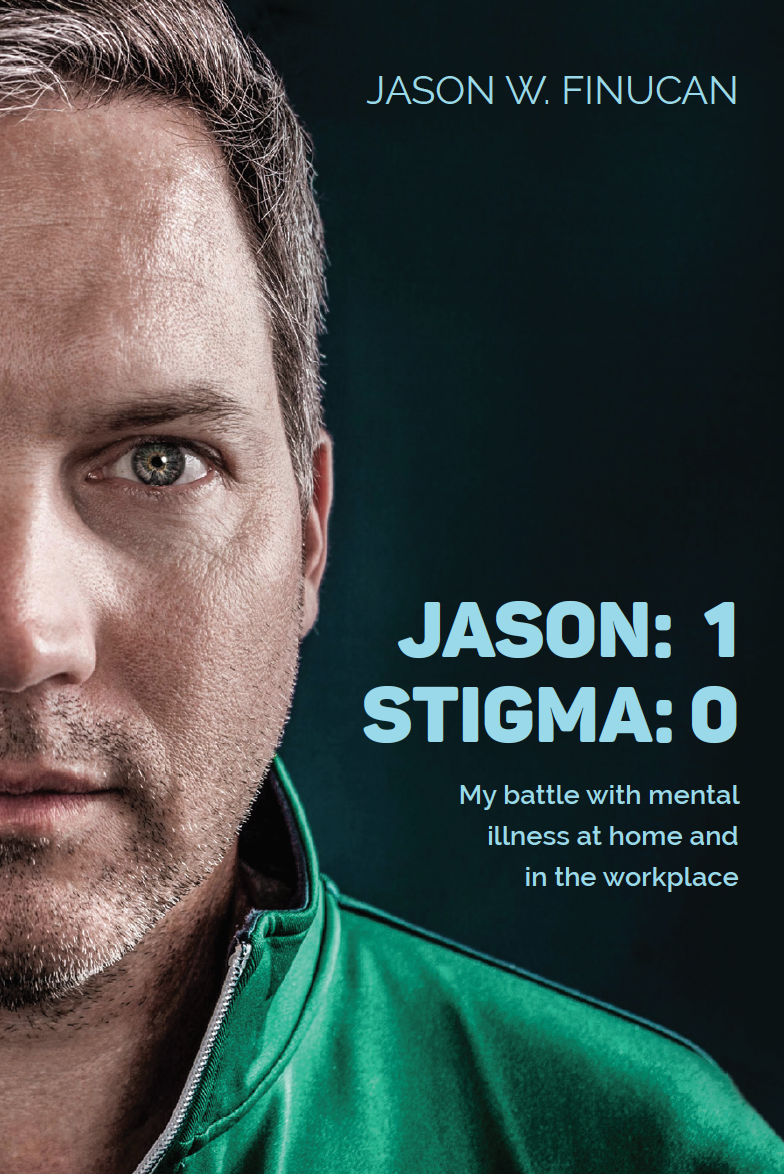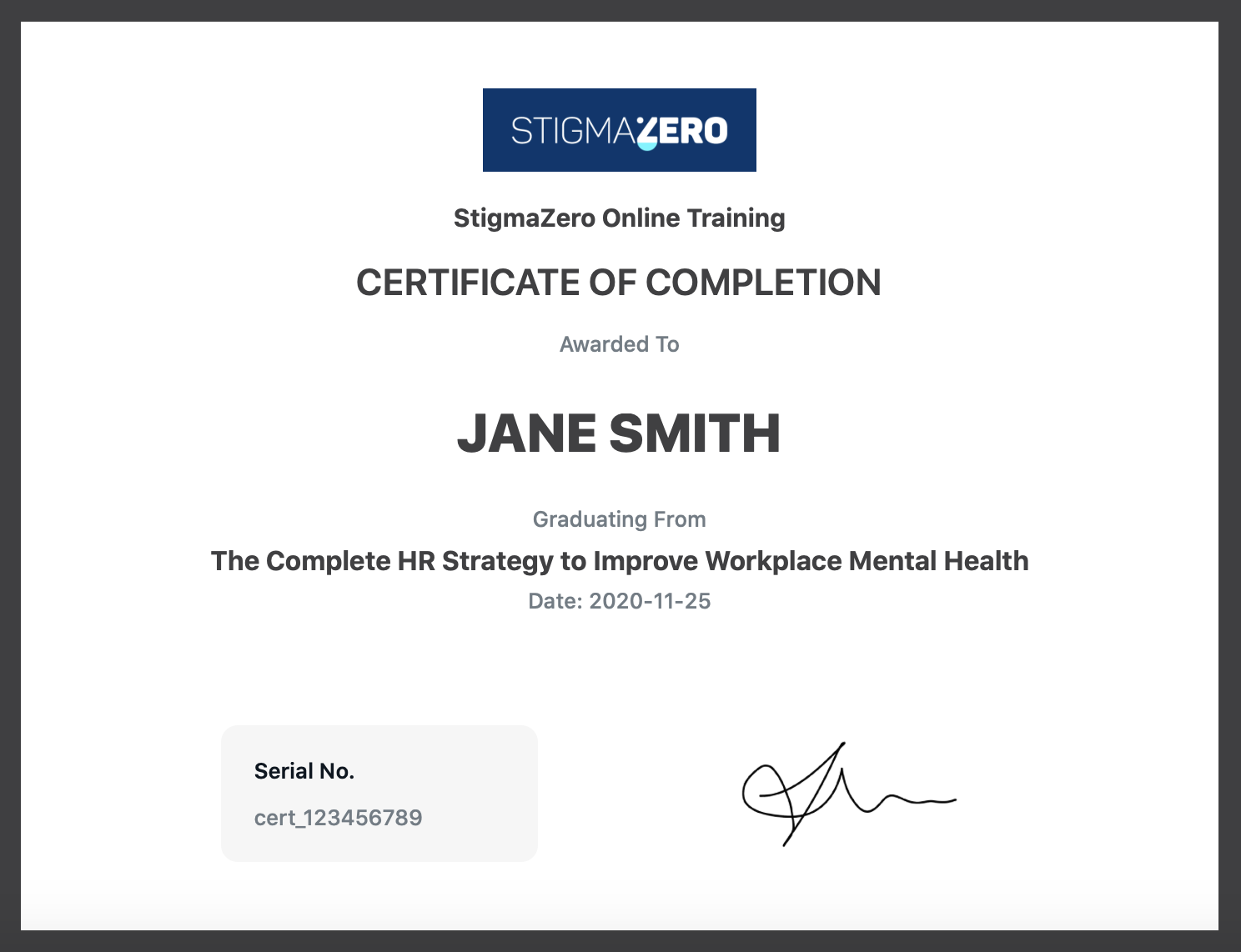 We certify your professional development
Upon completion of this virtual HR workshop, The Complete HR Strategy to Improve workplace Mental Health, you will receive a certificate of completion.